Masha KASHA – Peek-A-Boo magazine – 04/11/2017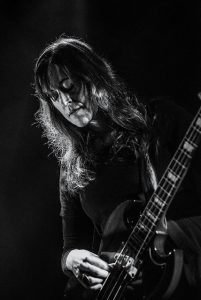 Seesayle is a Belgian multi-instrumenalist/ songwriter from Liege, a woman and an orchestra all-in-one. Piano, violin backing vocals, percussion… Everything is there to maintain the great musical experience.
After reviewing a great number of electronic CDs I felt overwhelmed by the acoustic part of the album. Indeed the high level of mastering of the musical instruments and the well mastered record are impressive.
The lyrics vary between postmodern topics and old fairy tales but not in a furious pagan goth witchy way – rather melancholical and deliberative, well underpinned by the touchy and deep vocals, haunting violin and rich piano parts.
Style and influences
Some songs make me think of The Cranberries, others – Kate Bush. Very, very similar to Fleur with the performance and the concept. It has to be mentioned, that each track is unique in its own way and non repetitive, playful, musicaly mature although with a hint of naivety.
Favourite song
"A trap" is a lively rumba-shaped track with original lyrics. "The top of my head" is also top.) The chorus reminds me somehow of Regina Spector.
To sum it up
Folky, very good instrumental parts, good backing vocals. A contemporary fairy-tale cabaret. Too difficult to imagine? Well go and find it out. Very good to accompany you during long walks in the Autumn woods.